Main Content
HP Slideshow




Mountain Real Estate
real estate idx powered by ihomefinder
Meet
The Team
Meet The Team
In consolidating their expertise, this dynamic team of professionals is a literal tour-de-force in Park City's real estate market. For their clients, the Group's combined talents create some of the most enjoyable and rewarding real estate experiences they've ever had, and along the way, clients themselves become an integral part of Park City and its exceptional lifestyle.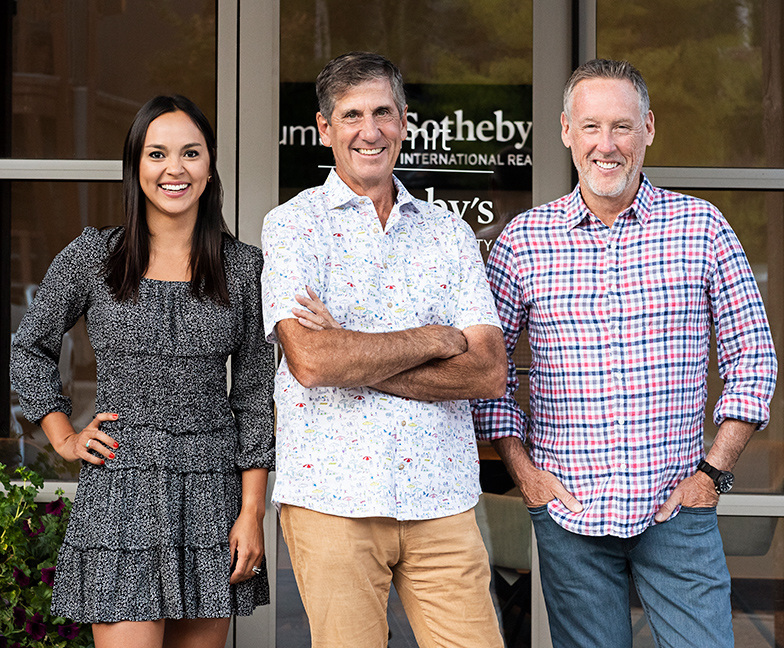 What Our Clients
Are Saying
The entire team at LaPay, Mcgurl and Noel real estate was world class in helping me find a home in Park City. I can't speak highly enough of their professionalism. They listened to my needs, performed a deep analysis of the market, and secured an amazing home for me. I highly recommend working with them!
Working with Mike McGurl is such a pleasure that I was sad when our house hunting was done, because I didn't get to see him and talk to him every other day! Aside from the sheer fun of hanging out with Mike and looking at properties, he's also extremely professional and good at his job. It's evident that he loves his work and spending time with his clients. He's incredibly knowledgeable about market dynamics in Park City, he and his team make the transaction process easy and seamless, and he has a good instinct for value and pricing. He was also super helpful when we wanted to go outside of Park City to look at potential investment properties in other growing real estate markets, such as Powder Mountain.
I've purchased many properties and I must say, unequivocally, Miriam and her team were the absolute very best I've ever worked with. Extremely knowledgeable, responsive and professional! She has my highest recommendation and I will seek her assistance on my next purchase without question. Thank you Miriam!
Miriam is FABULOUS to work with! My husband and I relocated from CA to SLC with plans to purchase our first home as a part of the move. We had a MILLION questions about the process and Miriam went above and beyond to address our concerns and help us navigate the process. She treated us like her friends/family and was incredibly responsive and knowledgeable. We ended up finding our DREAM home under budget and couldn't be happier!
We had a five star experience selling our Park City home with Miriam Noel and the McGurl/ LaPay team. Miriam had photography and the listing published quickly, and worked diligently to get us an offer we were pleased with. She returned calls and answered questions thoroughly. We were happy with the commitment to open houses and weekly activity reports. The team offered years of experience working through our home inspection and negotiating closing terms.
Michael helped us buy and sell our first home in Park City. His local knowledge is outstanding and I have no doubt that his understanding of the market and negotiation skills led to the successful transactions (buy and sell) on this property for us. I would highly recommend Michael and his team as a consummate real estate professional who always places his clients interest ahead of all others.
I have purchased and sold several properties in Park City over the years, using Michael as my agent. He is very thorough, trustworthy, and always available. Michael knows everything there is to know about the real estate market in Park City. If you're looking for a great agent to help you buy or sell a home, look no further.
Michael was the listing agent on a home we sold in the Colony. He did an excellent job, he was always available and helpful throughout the transaction. I would highly recommend Michael and would use his services again if we sold another piece of real estate in Park City.
Over the last decade I have bought and sold several properties in the area. In general the market had been on an upswing so I thought no big deal. Recently the LaPay McGurl Noel team took on the task of selling a condo for me and I must say in a market with a slowing/downward trend the team took decisive and quick actions that really impressed me. Offer was accepted within a week, close in less than a month. Can't say enough good things about this group.
My husband and I worked with Miriam Rolim Noel to sell our house in West Jordan and to purchase some other properties, and really can't say enough good things about her. She is knowledgeable, approachable, personable, endlessly patient, and incredibly generous with her time. She answered every question and explained every form and every part of the process clearly and thoroughly. Selling a home in this market is challenging, but working with Miriam made it as painless and straightforward as possible. She proposed an efficient sale process, arranged for the staging and photographs, gave me good and thoughtfully critical advice on finishing the house, and the sale went very well. We highly recommend her.